Sign-up to help! Democracy depends on voters having a voice in the electoral process. Gerrymandering suppresses that voice. Together, let's End Gerrymandering!
Together we will have Fair Maps in Virginia | Our Partner in Action | Read LWV's Position on Redistricting Reform
Together We Will Have Fair Maps in Virginia
Up the task! Virginians are standing up for fair maps!

Today, in Virginia, representatives are picking their voters. They are literally drawing the electoral maps and choosing who their voters are. But shouldn't voters pick their representatives? OneVirginia2021 and League of Women Voters believe so!
Our partner in action, OneVirginia2021, has a great list of way to learn about gerrymandering and redistricting reform as well as ways to get involved:
Need to SEE why we're taking action? Check out the maps!
Virginia House of Delegates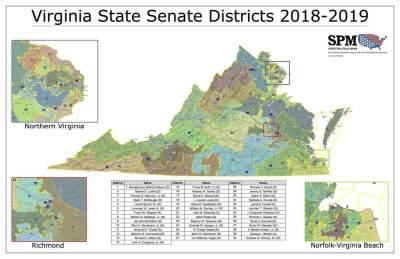 Learn more about One Virginia 2021!
Watch the documentary NOW - click this link or watch below!