The Zilla Way Award honors a LWV ABC member who has shown outstanding leadership in guiding our League. This award, created in 1996, was named in honor of LWV ABC member Zilla Way, in recognition of her now more than seventy years of participation in LWV ABC as a mentor and an advisor.
2020 | 2019 | 2018 | 2017 | 2016 | 2015 | 2014 | 2013 | 2012 | 2011 | 2010 | 
2009-2005 | 2004-2000 | 1999-1996 
2020 

Patricia Kennedy 
for taking on the task of Membership Chair and using her energy, technical skills, resourcefulness and community connections to help LWV ABC more effectively serve our members.  
2019
Sandra Connor 
for leading our LWV 100th Anniversary exhibit at Anoka County History Center, filling the Membership Chair vacancy, and many other activities ... all in her first year of membership. 
 2018

 Bruce Pomerantz
for increasing our visibility and accessibility with technology, enhancing communications with new and prospective members, and challenging our problem solving skills. 
 2017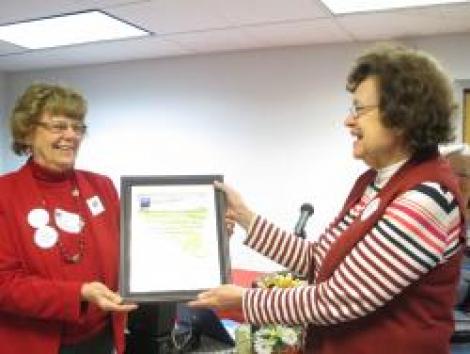 Arlene Gillette
an accomplished forum moderator, high school voter registrar, and gracious leader in 
our
 organization.  
2016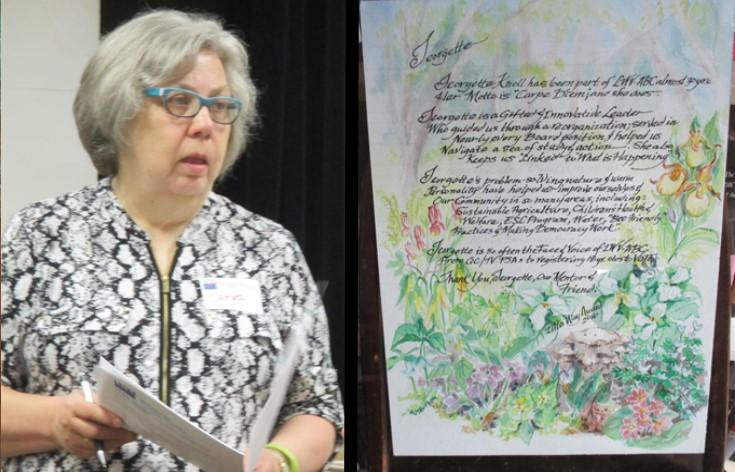 Jeorgette Knoll
for her outstanding long-term leadership to our organization and connecting us to successful community involvement. 
2015
Susan Anderson 
for stepping in to fill president vacancy and using her experience in community involvement and League to lead us well.  
2014 
 
Kathy Aanerud 
for advancing our League to the local media 
2013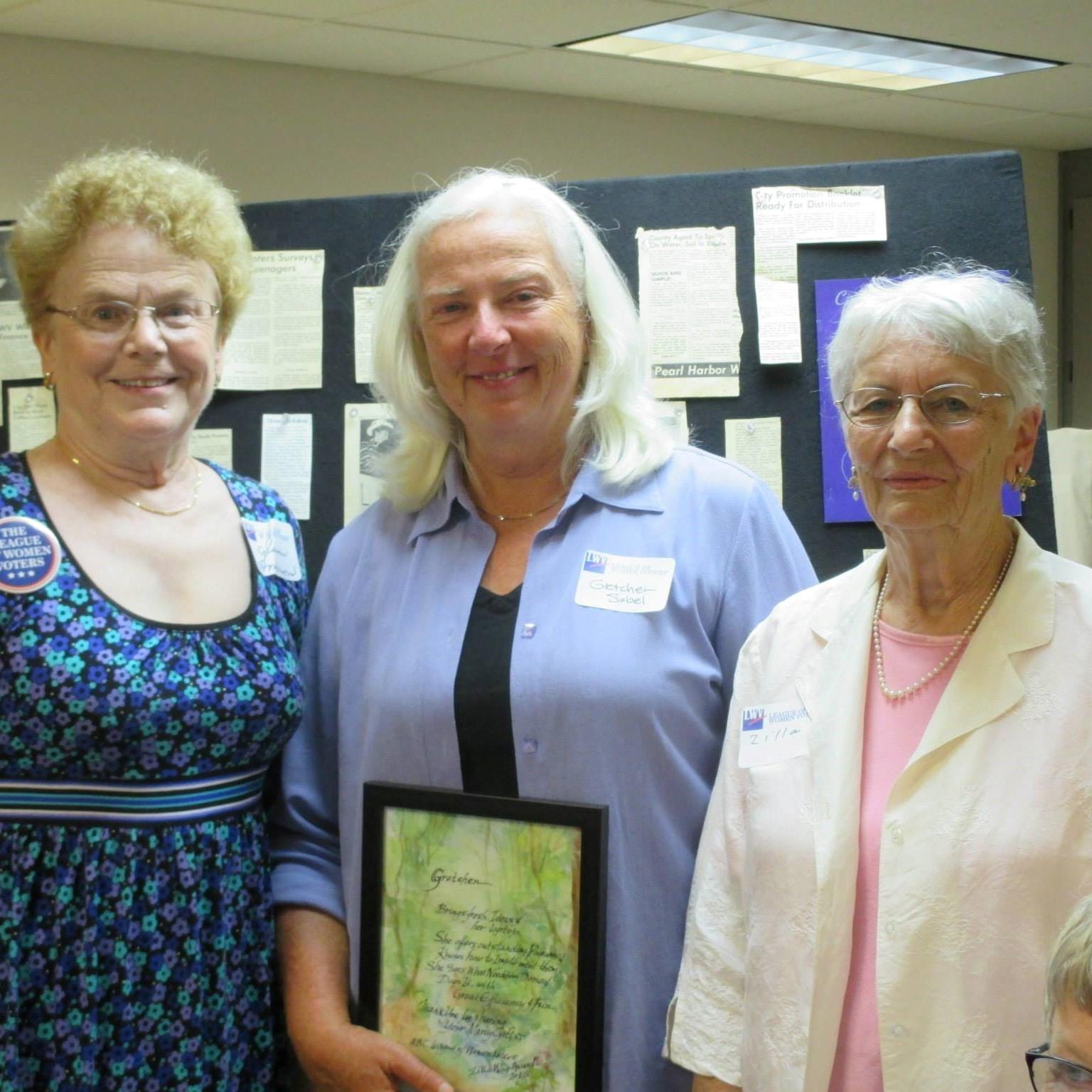 Gretchen Sabel
for outstanding programs and getting things done 
2012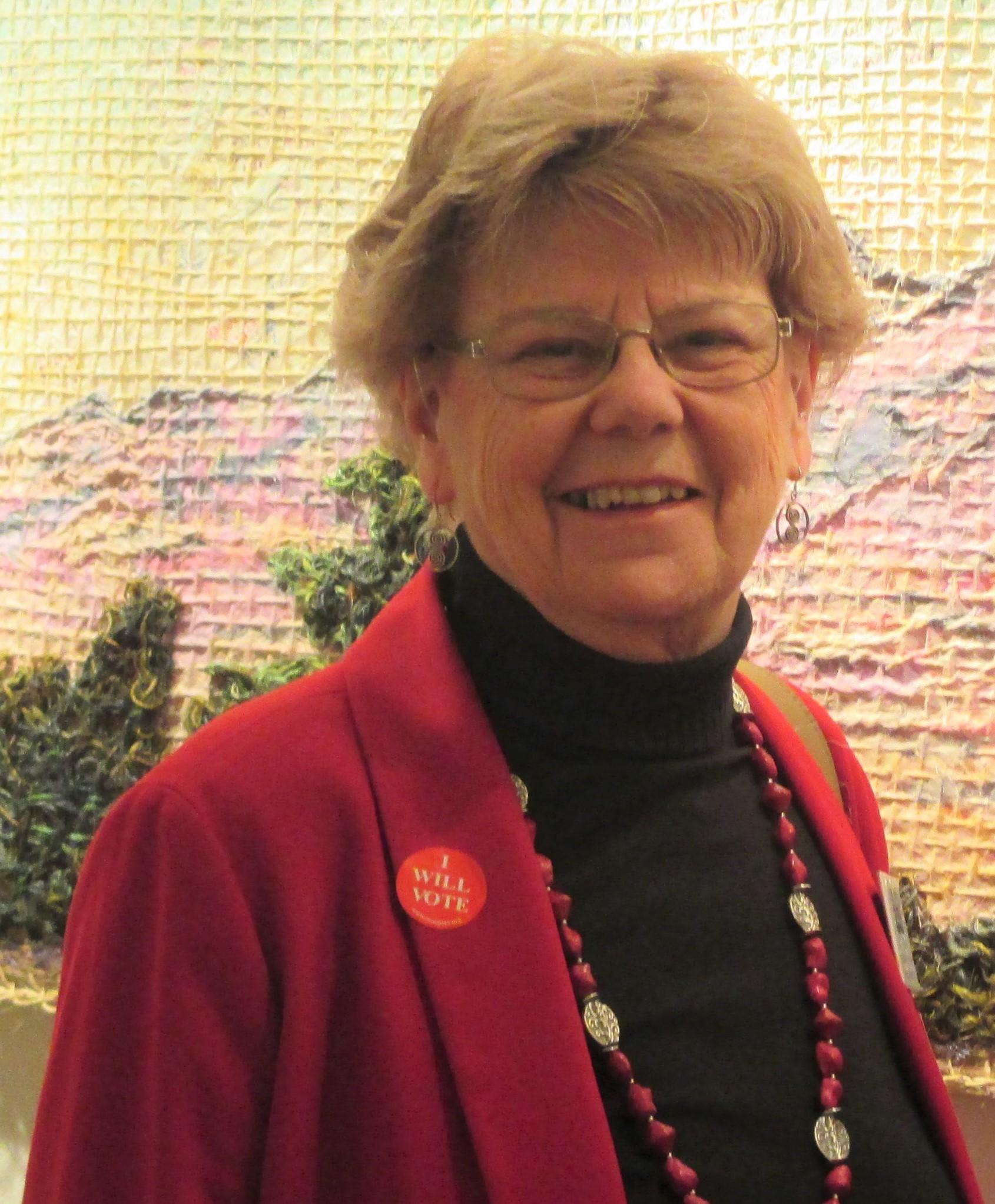 Kathie Whelchel 
for welcoming new members and encouraging their involvement
2011
 
Zilla Way
without Zilla there would be no Zilla Way award