STUDENT ACTIVISTS UNITE! HEAR US NOW!
For Day of Action, honoring the 100th anniversary of the passage of the women's right to vote, the LWVTA held an event to support youth activists. At Harbor Gateway Branch Library, our Natural Resources Director, Gloria Gutierrez, moderated the event and led a discussion spotlighting how students can exercise their constitutional rights to make a positive impact on the environment.
Our first speaker was Leslie Criswell, a retired trial attorney, who currently teaches law and court procedure at Narbonne High School's Public Service Academy. There she fosters her students' understanding of their fundamental Constitutional rights. Public Service Academy's goal is to develop graduates with the integrity, character, and awareness of global and national issues, who inspire their communities through their words, actions, and civic responsibility. 
She was accompanied by some of her students - Nina Saucedo, Celeste Topete, Amya Parks,  Jennifer Velasco, Johnnie Atkins, Sepa Laut,  Ana Montes  and Ramon Grajeda –  who came equipped with posters and did informative presentations on timely topics: alternative fuel sources, rapidly changing ozone levels, rising sea levels and temperatures, agricultural challenges, dead zones, toxic microplastics, and declining fish stock.
During a brainstorming session, the student attendees, mostly from the L.A Harbor Area, voiced their primary concerns: HOW TO  . . . :
Combat the fallout from oil refinery emissions, such as the pollution, toxic air and alarming increase in rates of asthma and cancer in their neighborhood, especially in children.
Encourage eco-friendly practices on a limited budget
Educate low-income areas about climate change
Organize climate strikes in the South Bay
Jump start more frontline representation by encouraging activism through the arts (storytelling, music, visual art, etc.)
Up next were three college student activists, who spoke with passion and conviction about what led them to be activists and what they are doing to effect change. Climate Reality Project South Bay leader, Kori Malia, spreads the message about climate change through her art and music. Lena Ho of the Communities for a Better Environment and Middle College National Consortium discussed the success of student-inspired and student-led water refill station in colleges. Nizgui Gomez of Youth for Environmental Justice spoke of growing student activism as a result of the physical toll that the pollution problem (especially from refineries, oil drilling and the Port of L.A.) is taking on residents, especially evident in children: "I have been dealing with terrible air quality since I was born, and my family has dealt with asthma and other respiratory issues living in Wilmington,". . . "This is a problem that should have been fixed a long time ago, and we're not standing down." Area hospitals have seen a dramatic rise in patients with cancer and a wide-range of respitory ailments.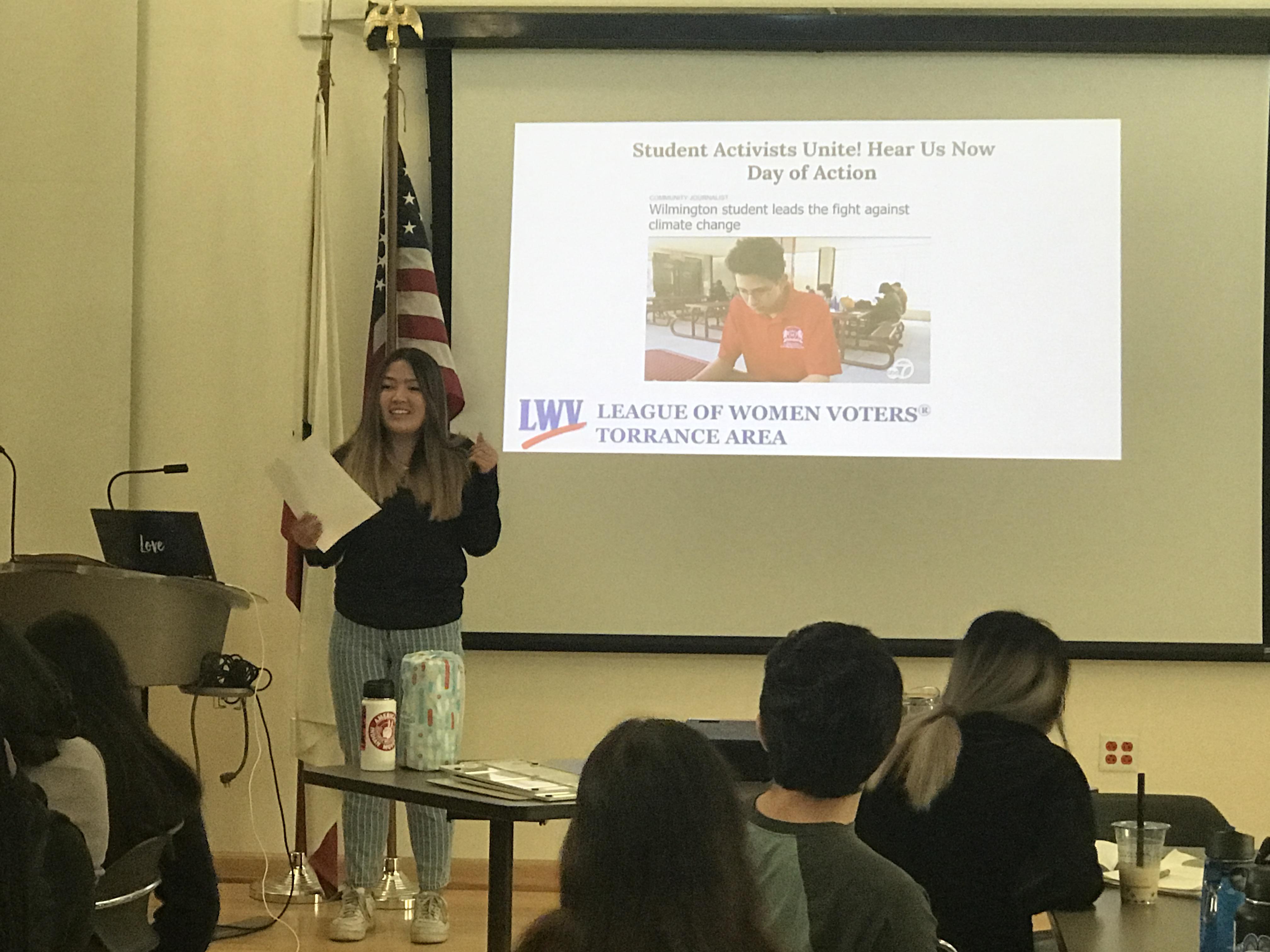 The Director of Neighborhood Services, Octaviano Rios (Department of Neighborhood Empowerment), discussed how to effect change through the channels of Empower LA Neighborhood councils. Learn more about Neighborhood Councils by going to www.EmpowerLA.org. He provided the attendees with bags filled with eco-friendly, reusable straws.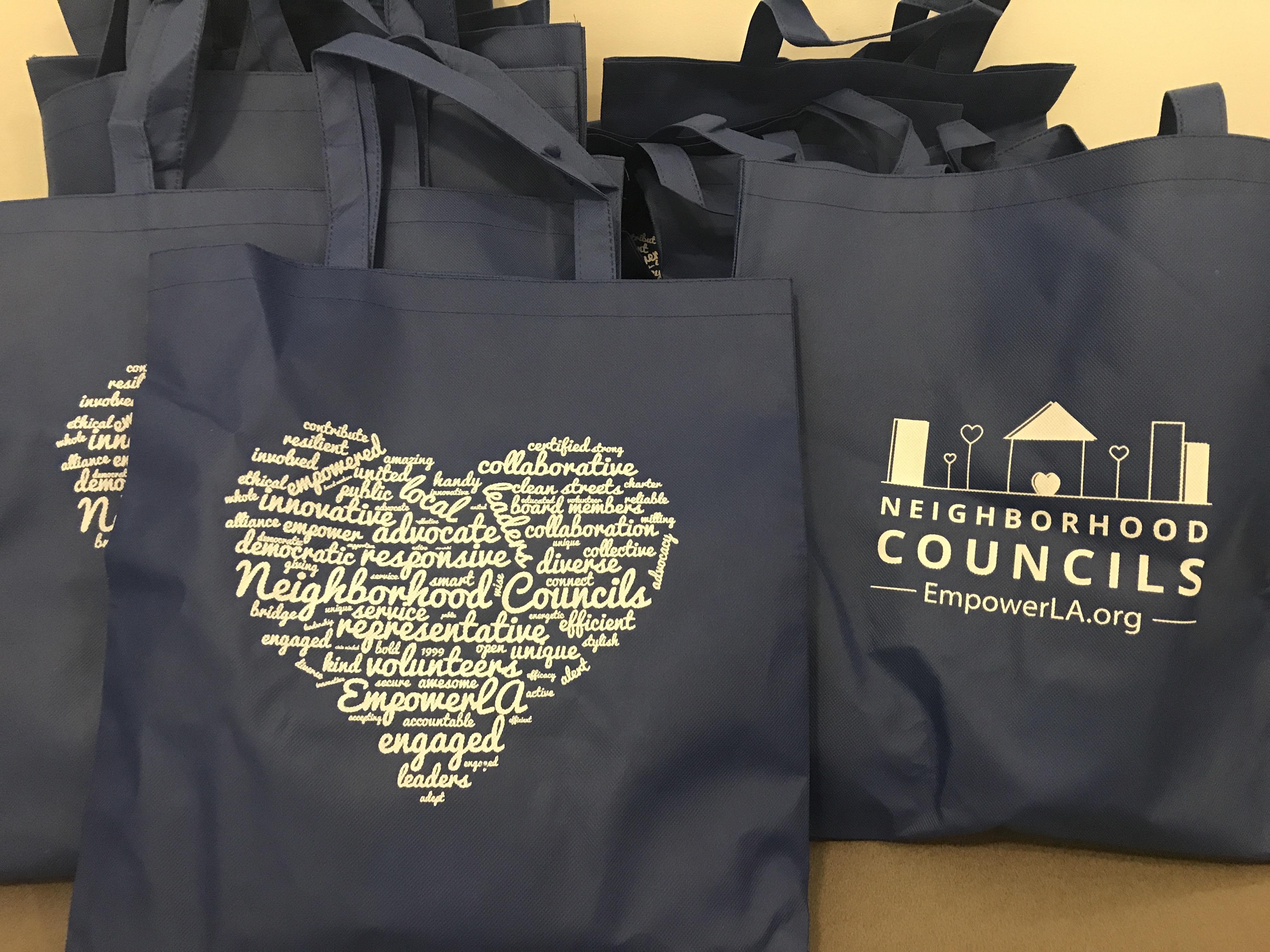 Before our vegan and vegetarian pizza break, we supplied the students with info on the snacks' carbon footprint.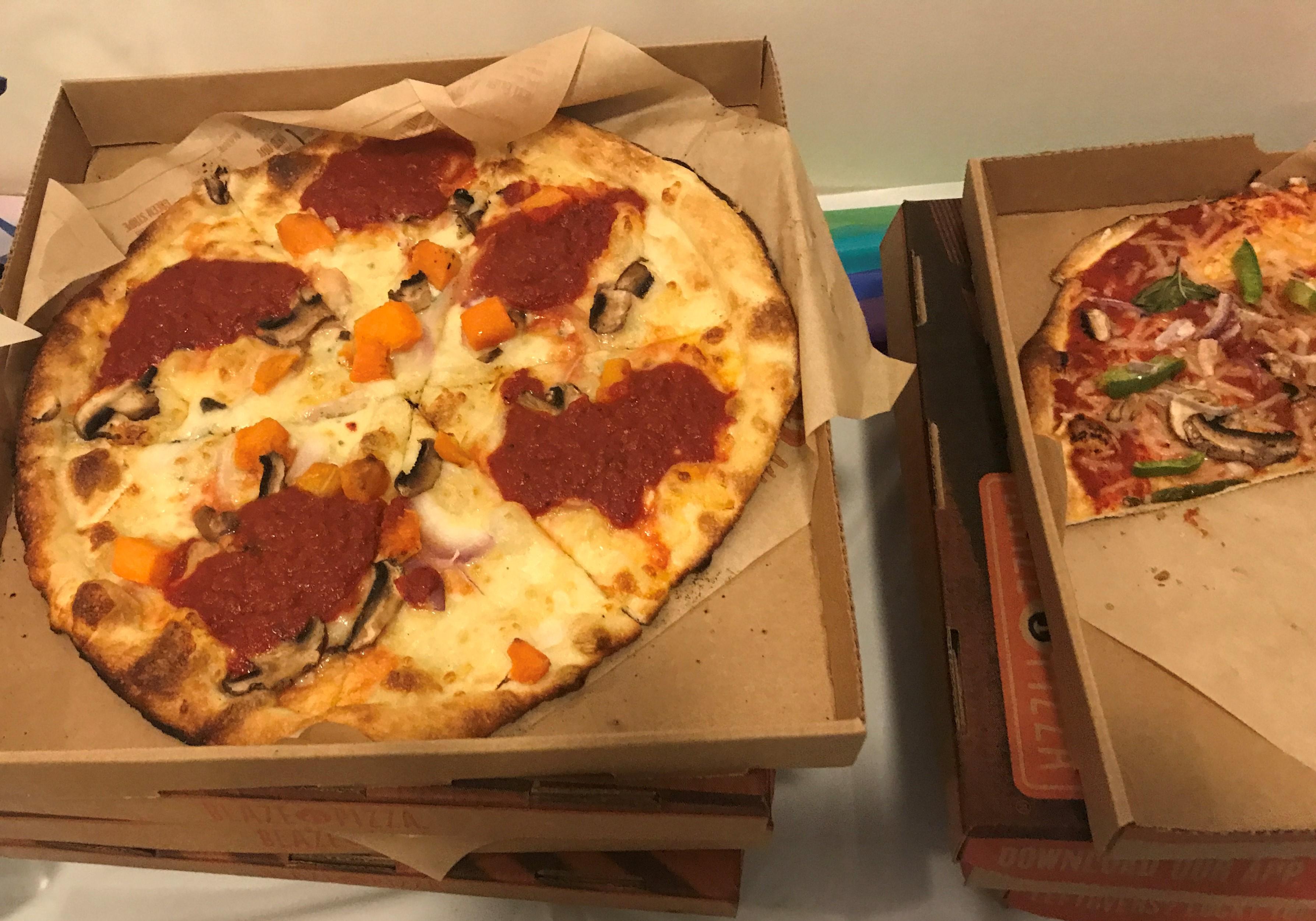 We concluded the presentation with helpful tips on ways students can become successful activists:
PERSONAL ACTION ON CLIMATE CHANGE 
Recognizing that CO2 remains one of the primary drivers of climate change and is already above the scientifically agreed-upon "safe limit" of 350ppm in atmospheric concentration, we can each do our part by reducing our own personal carbon footprint as much as possible
DIVEST your financial portfolio from fossil fuels and re-invest in sustainable alternatives. You may be surprised to discover that your financial portfolio could be where much of your carbon footprint is hiding!
TAKE "GREEENTRANSPORT" wherever possible by walking, bking, using transit, carpooling and going electric.
AVOID FLYING except where truly necessary; and if you fly, always price in the cost of carbon offsets (through a trustworthy offset program such as Less.co). Flying is one of the most carbon-intensive activities a person can participate in, short of owning your own fossil fuel power plant – it should not be treated lightly.
PURCHASE LOCAL sustainably-sourced food to support local farmers and reduce your food's travel footprint.
EAT PLANT-BASED FOOD more often, for example, by phasing delicious vegetarian meals into your family's or personal routine. Industrial animal agriculture remains a leading source of greenhouse gas emissions.
REDUCE WASTE and recycle what you can to avoid adding more waste in our methane producing landfills.
CONSERVE ENERGY and divert your electrical fees to a green energy producer (for example, by switching to a local clean energy provider such as Bullfrog Power).
HAVE SMALLER FAMILIES to help in reducing humanity's total environmental impact and future population growth. Adoption can also give a child in need a good home.
LEARN MORE about the science behind climate change and the global grassroots movement working for solutions.
SUPPORT CLEAN ENERGY AND CLIMATE ACTION initiatives wherever possible – your support could be the difference in making ambitious change happen! Research clean, low-carbon energy options in your community and make transitioning to these sources a top priority for your household, neighborhood, municipality and beyond.
COLLECTIVE ACTION ON CLIMATE CHANGE
Recognizing that our personal options today are greatly constrained by the limited sustainability options available to us, and recognizing that the global climate crisis is far, far larger in scale than the difference that any one individul's actions can make, collective action is clearly a critical component of driving ambitious social, economic and technological climate solutions.
BREAK YOUR COMMUNITY'S ADDICTION and reliance on fossil fuel energy by engaging in practical and fun steps for a clean energy transition (for ideas see TransitionNetwork.org)
JOIN OTHERS Join local groups engaged in ambitious climate action, including protests and nonviolent civil disobedience calling on your elected representatives to eliminate fossil fuel subsidies; implement a rising, science-based price on carbon; divest public portfolios from fossil fuels and invest in clean, renewable energy.
DREAM BIG Consider the issues deeply and get active! Consider how to best share your unique skill sets to contribute to a more sustainable, safe climate future. Help this global movement to become the powerful force of change we need to solve the climate crisis!
ENGAGE IN SYMBOLIC ACTIONS and "social interventions" that let your friends, elected representaatives and community know that you care deeply about the crisis of climate change, and believe that ambitious, urgent action is necessary. Public  marches, theater, art parties, banner drops and more are all possible.
TIP: Get creative! Consider how to create the best impact with your public statement for action by doing something fun, intriguing and entirely different. This could include painting a giant banner or mural ; arranging your group in theatrical tableaux, where each peron is seen taking ambitious "climate action," or where everone's bodies spell out a powerful message. and desire for a #SafeClimateFuture in the way that feels best to you.
TIP: Arrange a photographer! Ask one of your attendees to bring a camera and document your event as it occurs to ensure that you have a good visual record. Be sure to be respectful and ask permission prior to sharing with others. alternatively, many phones these days also have decent cameras for group photos.
SELF-REFLECT Considering the basic science of climate change, the urgency and impact of risk involved, and the many opportunities of a clean energy transition, ask yourself: What is the appropriate level of global and local ambition today that should be used to solve this crisis?
Based on this answer, consider what groups are already engaged on climate action close to the level of commitment you think that this moment requires, using strategies and solutions that you feel you can contribute to and get behind. Now join and support the groups that speak best for you, or start your own.
CLLIMATE ACTION GROUPS
(Credit to Beyond Crisis)
For the most effective ways to combat climate change, check out Project DrawDown.org: